Dan Snook, A.A.
---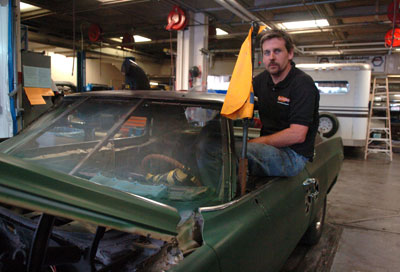 Email: dsnook@cypresscollege.edu
Phone: (714) 484-7250 Ext: 47250
Office Hours: Monday-Thursday 11 a.m.-1 p.m.
Location: Tech Ed 1. Building Room 110
---
About Professor Snook
Mr. Snook has been involved in the automotive industry for over 18 years, including eight years experience in the private sector as a collision repair specialist and trainer. Custom car builder featured cars in Popular Hot Rod, Mopar Muscle, Bracket Racing ET as well as Demolition derby cars. He joined the full-time faculty at Cypress College in 1999. A graduate of Cypress College, Mr. Snook teaches Automotive Collision Repair, Advanced Automotive Collision Repair, Auto Paint & Refinishing, Auto Body Structural Alignment, and Special Projects.
Recommended Course
Auto Collision Repair ACR 010 will take you through the fundamentals of metal straitening, MIG welding and panel replacement.
Resources