Mihoko Terada Luther, B.A., M.A.
---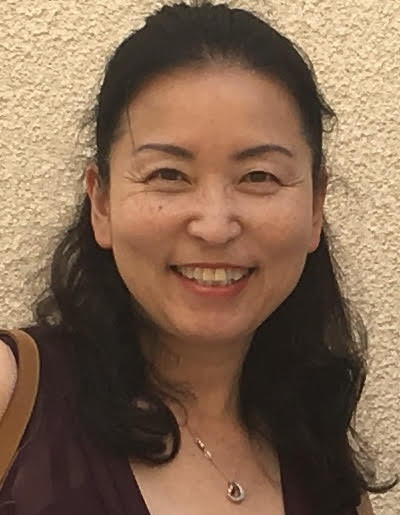 Email: mluther@cypresscollege.edu
Phone: (714) 484-7000 Ext: 48452
Office Hours: Mondays and Wednesdays at Humanities 107 (walk-in): 8:30 – 9 a.m., 10:15 – 10:45 a.m., 12 – 12:30 p.m., 2:30 p.m. – 3 p.m.,
Thursdays virtual office hour appointment by email
Location: Humanities 208F
---
About Professor Luther
Mihoko Terada Luther's teaching career began in her native Tokyo, where she taught Japanese to foreign students in colleges and language schools, developed new programs, and published her Japanese grammar books. In 2008, she moved to California and led the Japanese program at the University of La Verne, taught at Chapman University and Mt. SAC, and continues to serve on the selection committee for the JET program at the Japanese Consulate General.
Since Mihoko was hired to teach Japanese full-time at Cypress College in 2019, she has created two Foreign Language Certificates of Achievement (Elementary and Intermediate Level) with her co-workers. Mihoko has successfully piloted HyFlex classes (Zoom & In-Room together), and established Zero Textbook Cost for all Japanese courses. Mihoko is the advisor for the Japanese Culture Club, organizes Monthly Japanese Movie Nights in the campus planetarium, and will re-open the "Japanese Culture Through Film" class in the Fall of 2024. Mihoko organized Cypress's first International Cultural Festival to offer students a rich, diverse on-campus experience. She believes deeply in Cypress College's commitment to improving lives in our community.
Mihoko earned a Master of Arts in Japanese Linguistics at Nagoya Gakuin University. She also received a license from the Japanese Ministry of Education to Teach Japanese as Second Language.
Recommended Course
Start with JAPN 101, then take my JAPN 102, 203, & 204 HyFlex classes that give you the flexibility attend class both in person and by Zoom. All our Japanese classes are Zero Textbook Cost.
Classes
JAPN 101, 102, 200, 203, & 204