The Office of Vice President of Administrative Services
---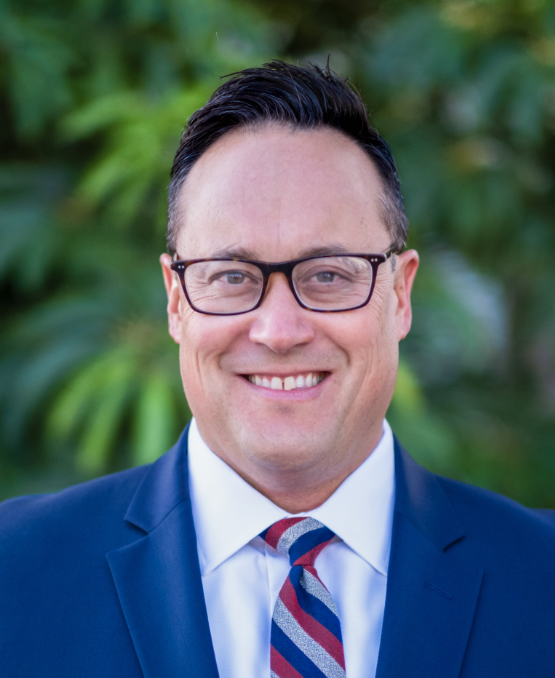 Alexander Porter is Cypress College's Vice President of Administrative Services. He joined the executive team in February 2019. Porter is committed to contributing to the ongoing success of Cypress College and serving our campus community by fostering a fair and transparent fiscal and resource environment that ensures student success at every level.
At Cypress College, Porter is responsible for the Administrative Services area, which includes the college's Budget, Maintenance and Operations, Construction, Campus Safety, Academic Computing and Media Services, and Contracted Services (Food Services, Bookstore, Swap Meet) areas.
Porter arrived at Cypress College with more than 17 years of experience in higher education administration, from Los Medanos College in Pittsburg, CA, where he was the Vice President of Business and Administrative Services. In that role, he oversaw the fiscal, human resources, facilities, capital construction, and bookstore operations. Before joining the California Community College system, Porter worked in the California State University system (2001-2017), starting at the Office of the Chancellor and ending at California State University, Long Beach. In the CSU system, his roles included system-wide budget analysis and leading administrative operations in enrollment services and facilities/construction departments.
Porter earned his Bachelor of Science in Finance at California State University, Long Beach and his master's degree in Business Administration from St. Mary's College of California.
---
---
Contact the Vice President of Administrative Services
Alexander Porter
Vice President, Administrative Services
Cypress College Complex, Office 307
E: aporter@cypresscollege.edu
T: (714) 484-7313