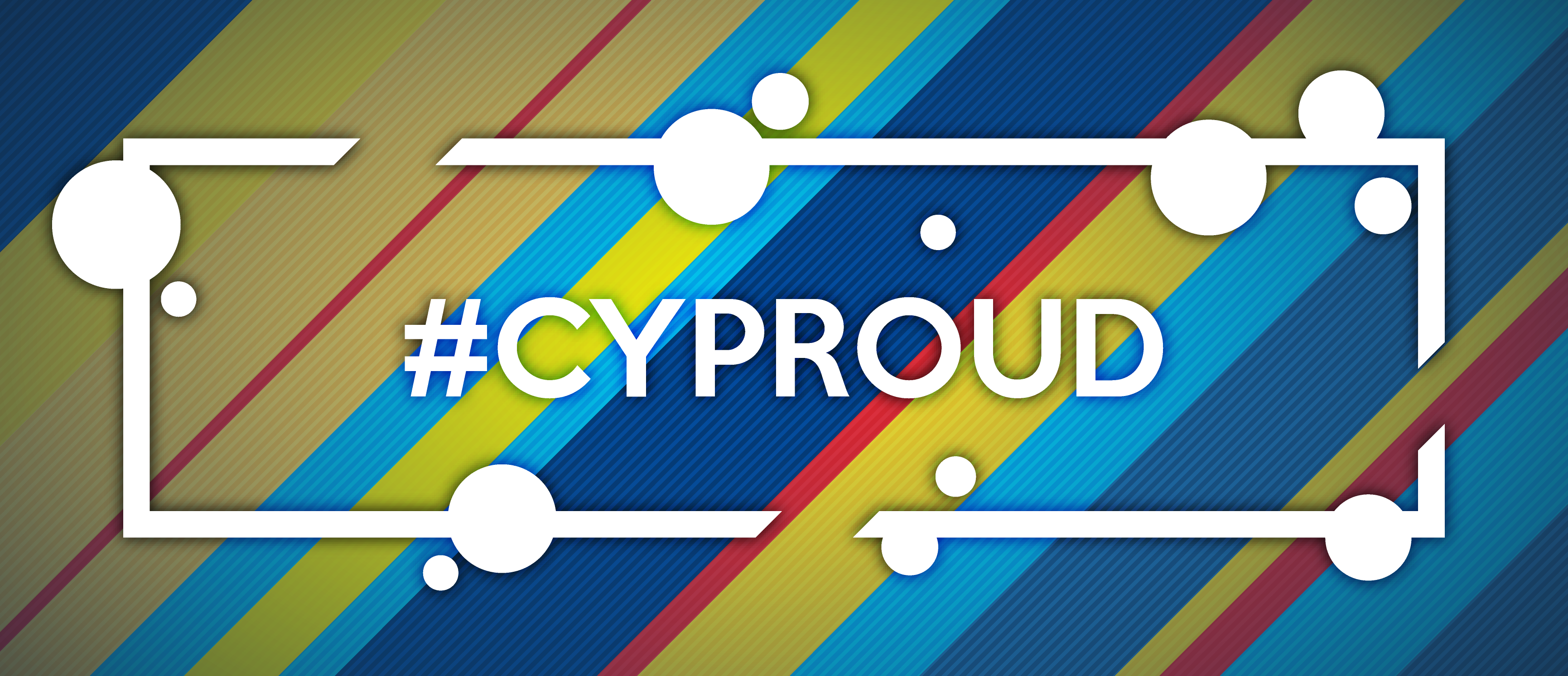 #CYProud: Michael Gonzalez
Commencement is a celebratory time on campus. To capture this year-end spirit, we asked our faculty to tell us which students they are most proud of. Some of those profiled in this year's #CYProud 2016 feature have overcome significant personal and financial hurdles to reach their educational goals; others have distinguished themselves as exemplars of academic achievement and/or student leadership.
As part of this year's series, we are pleased to introduce Michel Gonzalez who will transfer to UCLA in the fall. Michael is a History major and on a Pre-Med track. He was involved in both the (STEM)2 program and Puente at Cypress. #CYProud 2016
#CYProud: Michael Gonzalez
Cypress to UCLA
Origin — what is your back story (hometown, high school, personal story…)
I first attended Fullerton College, but soon found out it was not the right fit. I ended up at Cypress College because of a close friend of mine who convinced me to come check out the campus. I really enjoyed the first class I took and felt that Cypress was a better fit for me. The instructors are awesome, the campus is beautiful, it's not overly crowded. Plus, it's close to home. When I began going back to school, I wasn't sure if I wanted to further my education in nursing or pursue medicine, but with such great programs like Puente and STEM I've decided to go for medicine.
Why Cypress?
I am Puente Program graduate and an active member in the STEM(2) program. I initially got involved in Puente when I attended a counseling session with Dr. Therese Mosqueda Ponce. She explained what the program was about and I took an interest. Through the Puente Program I learned about STEM and all the opportunities available.
@Cypress — what have you been involved with? How has your path unfolded?
There is a whole list of faculty and staff that have helped and supported me here on my journey at Cypress College, but I'll keep it at my top three. The following three faculty are among the very few people that I can openly discuss issues with. I am truly honored to have not only to have worked with them, but also to simply have met them.
Faculty or staff that have helped you get where you are today.
Dr. Mosqueda Ponce from the Puente Program has been a huge influence in my academic career. She is by far the best counselor I have had while at Cypress College and has been – and remains – a big support to fueling my academic dreams.
Cypress College President Dr. Robert Simpson has also been a huge support and wonderful mentor.
David Halahmy is one of the greatest history professors I have had.
Carlos Sandoval an awesome Psychology professor who is very passionate about his classes. There's never a dull moment in his class.
Post Cypress — what do you hope to do in the near term? What are your plans at UC Sand Diego?
I plan on finishing up my bachelor's degree in History at UCLA and completing all my premed requirements. I'd then like to go to medical school. While at UCLA I would love to do scientific research in stem cells and HIV therapy.
Longer-Term Vision — what do you aspire to?
I aspire to become an MD PhD Doctor working in the field of stem cell research.
What are you most proud of?
I am proud of my accomplishment here at Cypress College and how far I have come as an individual.
Anything else you'd like to add…
As Gandhi said, "Be the change you want to see in this world."
___________
Cypress College is recognized as one of California's top community colleges. Recent accolades include:
– #1 in the U.S. | Top Toyota T-TEN Auto-Tech Program in the Nation.
– #2 in C.A. | Top Two ESL & Basic Skills English Programs in California.
– #3 in C.A. | Ranked as a Top Three California Community College (Schools.com)
– #3 in the Region | Ranked Top Three in Greater Los Angeles & Orange County for Student Transfer and Graduation Rates (EdSmart.org)
– 15 of 113 | California Community Colleges piloting a Bachelor's Degree (Mortuary Science)
– #17 in the U.S. | National Ranking on MTV-U's website "Rate-My-Professor"
– Top National Licensure Exam Pass Rates | Perfect state licensure pass rates for students in the following programs: Dental Hygiene, Diagnostic Medical Sonography: Abdomen; Diagnostic Medical Sonography (OB/GYN); Diagnostic Medical Sonography: Physics; and Mortuary Science: Sciences. 90+% state licensure exam pass rates for students in the following programs: Dental Assisting; Mortuary Science (Arts); Radiology Technology. And 85%+ state licensure rates for students in: Health Information Technology; Nursing; and Psychiatric Technology.
– 2/3ds of the Class of 2015 qualified for transfer to a UC or CSU institution.
– 76 Orange Empire Athletics Conference Titles
– 25 California Community College Athletic Association State Championship Titles