Health Information Technology
Information is the lifeblood of medicine and health information technology is destined to be the circulatory system for that information.

— David Blumenthal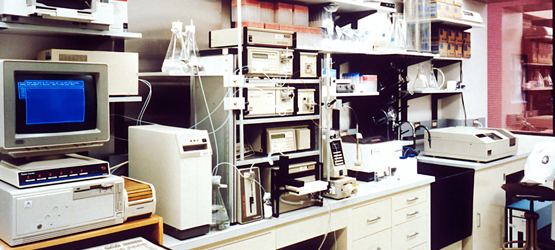 Discover the potential for a career in health information technology and management. Health information management is the practice of maintenance and care of health records by traditional (paper-based) and electronic means in hospitals, physician's office clinics, health departments, registries, health insurance companies, and other facilities that provide health care or maintenance of health records. With the widespread computerization of health records and other information sources including hospital administration functions and health and human resources information, health informatics and health information technology are being increasingly utilized in information management practices in health care.
---
Health Information Technology Program Mission Statement
The Cypress College Health Information Technology program provides a diverse population of students a student-centered learning environment through high quality courses and resources. Students are provided the skills and knowledge to be relevant, successful and qualified for the Registered Health Information Technology credential. It prepares the students to be confident, innovative, and to be a contributing professional who can identify and use a variety of technologies in the workforce environment. The Health Information Technology Program enhances the economic development of the community by providing well trained health care professionals.
Student Achievement/Outcomes
Graduation Rate: 82%
Employment rate: 86%
Registered Health Information Technology national exam rate: 100%
---
What You'll Study
Selected Topics
Health Information Technology Pharmacology
Health Information Management
Legal Aspects of Health Care
Healthcare Data Analysis
ICD-10-CM and ICD-10-PCS Coding
Medical Quality Management
CPT/Ambulatory Care Coding
Revenue Cycle Management
Information Technology
Directed Practice
Coding Skills Lab
HI Tech Independent Study
Catalog
Visit our catalog for more information about the degrees and certificates, courses, and program learning outcomes for students majoring in Health Information Technology.
---
Careers & Salary
Careers
Medical Records and Health Information Technician
Salary
Low: $27k
Average: $45k
High: $80k
---
Health Information Technology Department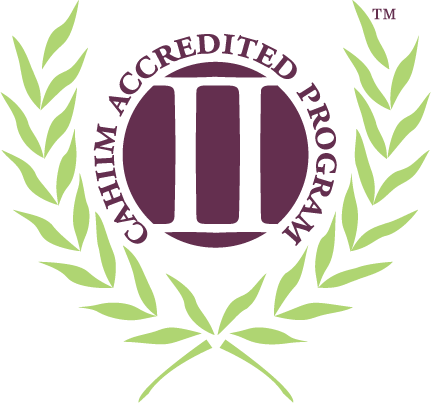 The Health Information Management/Health Informatics accreditor of Cypress College is the Commission on Accreditation for Health Informatics and Information Management Education (CAHIIM). The college's accreditation for associate degree in Health Information Technology has been reaffirmed through the end of 2021 (reaccreditation survey planned for August 2021). All inquiries about the program's accreditation status should be directed by mail to CAHIIM, 200 East Randolph Street, Suite 5100, Chicago, IL, 60601; by phone at (312) 235-3255; or by email at info@cahiim.org.