Geography/Geographic Information Systems (GIS)
We shall not cease from exploration, and the end of all our exploring will be to arrive where we started and know the place for the first time.

– T. S. Eliot
Explore our world.
At the dawn of our efforts to understand our human experience, we divided our study into two parts: those things of our world (Geos), and those things not of our world (Cosmos).
Geography is the study of our world, which includes the human experience and our physical environment.
Geographic Information Systems Applications for Every Major
Whatever your major, you can apply this advanced earth technology to learn more, conduct research for your classes, become skilled for a future-oriented career in Geo-Technologies!
*Create And Manage Your Own Project!
*Study What Interests You!
*Learn The Latest Earth Technology!
Resources
The American Association of Geographers is the over seven thousand member professional geographers organization.
These resources are excellent sources of maps and mapping information, including the opportunity to create your own map on the ESRI site: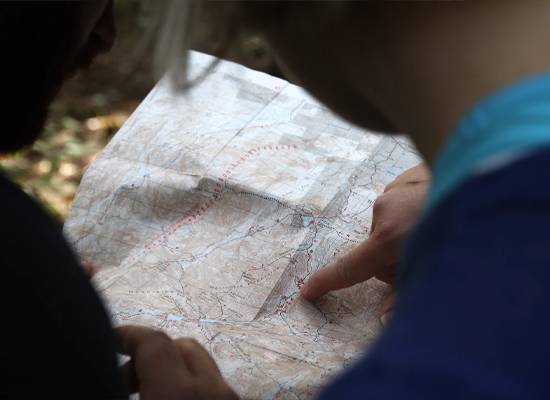 ---
What You'll Study
World Geography
Physical Geography
Spatial Reasoning
California Geography
Weather and Climate
Cultural Geography
Field Geography – Physical
GIS
GIS: Spatial Analysis
GIS: Analysis and Modeling
GIS: Advanced Internship
Current Topics in GIS
Economic Geography
Catalog
Visit our catalog for more information about the degrees and certificates, courses, and program learning outcomes for students majoring in Geography/Geographic Information Systems (GIS).
---
Careers & Salary
Careers
Geographer
Geography Teacher
Manager
Salary
Low: $42k
Average: $94k
High: $208k+
---
Faculty
Adjunct Faculty
Hugo Aguilar
Daniela Barajas
Geography Department
Location: Humanities Building, Room 238
T: (714) 484-7185
Department Chair: Eric Bladh, ebladh@cypresscollege.edu