Philosophy and Religious Studies
Life can only be understood backwards; but it must be lived forwards.

– Soren Kierkegaard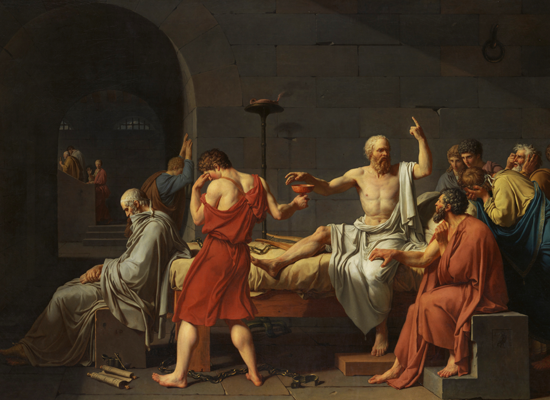 Philosophy
Philosophy examines and critically evaluates theories about reality, knowledge, truth, ethics, values, God, the afterlife, etc. It aids in the development of reasoning skills needed for doing this. It also helps uncover the assumptions underlying our understanding of the world and subjects these assumptions to careful scrutiny using the tools of logic.
Questions philosophers consider include: Who are we? Is there a God? How can we know anything? Do we have a "free will"? What is consciousness? How should we act? What is the meaning of life? Why is there something rather than nothing?
Religious Studies
Our Religious Studies courses will allow you to:
Examine trends of religion in the 19th and 20th Century
Explore the Eastern contributions of Hinduism, Buddhism, Confucianism, Taoism, and Zen Buddhism
Review the "religions of the book," especially Zoroastrianism, Judaism, Christianity, and Islam, and the forces that shaped them
Make an objective, scholarly reading of the Judeo-Christian scriptures
---
What You'll Study
Philosophy
Social and Political Philosophy
History of Ancient Philosophy
History of Modern Philosophy
Philosophy of Religion
Religious Studies
Religions of the East
Religions of the West
Jesus and His Interpreters
Ethics
Business Ethics
Symbolic Logic
Logic and Critical Thinking
Critical Thinking and Writing
World Religions
Catalog
Visit our catalog for more information about the degrees and certificates, courses, and program learning outcomes for students majoring in Philosophy and Religious Studies.
---
Careers & Salary
Careers
Philosophy Teacher
Religion Teacher
Salary
Low: $43k
Average: $80k
High: $157k
---
Adjunct Faculty
Mary (Carol) Dingman
Jennifer Kalamian
Nhat-Long (Johnny) Vu
Jim Watkins
Philosophy and Religious Studies Department
Location: Humanities, Room 221
T: (714) 484-7010
Department Chair: Will Heusser, wheusser@cypresscollege.edu