Sociology
The function of sociology, as of every science, is to reveal that which is hidden.

– Pierre Bourdieu
Sociology is the study of social life, social systems, social change, and the social causes and consequences of human behavior. Since all human behavior is social, the subject matter of Sociology ranges from organized crime to religious cults; and from the divisions of race, gender and social class to the shared beliefs of a common culture.
The field offers a wide range of relevant research and knowledge that can be applied to virtually any aspect of social life: work and sports, how people communicate, welfare and education reform, or problems of peace and war. Sociology is based on the idea that the understanding of the dynamic structure of social life will allow us to analyze present situations against the backdrop of larger realities and lead to effective responses to those situations.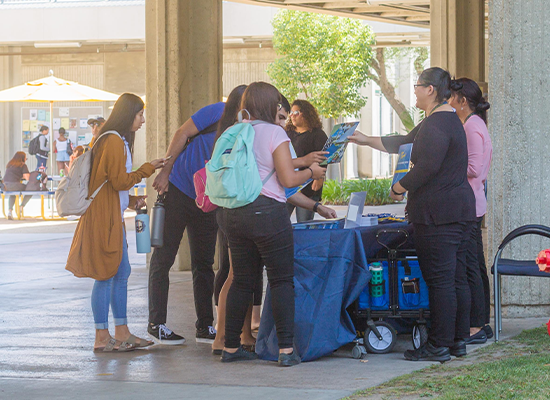 ---
What You'll Study
Sociology
Social Problems
Probability and Statistics-Social Sciences
Sociology of Women
Sociology of Aging
Marriage and Family
Sociology of Religion
Criminology
Catalog
Visit our catalog for more information about the degrees and certificates, courses, and program learning outcomes for students majoring in Sociology.
---
Careers & Salary
Careers
Sociologist
Sociology Teacher
Manager
Salary
Low: $45k
Average: $101k
High: $208k+
---
Faculty
Adjunct Faculty
Pauline Acosta
Peter Aguilera
Juan Amescua
Stephanie Eaves
Warren Washington
Sociology Department
Location: Humanities Building, Room 238
T: (714) 484-7185
Department Chair: Regina Rhymes, rrhymes@cypresscollege.edu