Brian Curtin, B.M., M.M.
---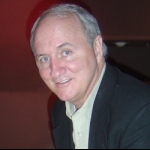 Email: bcurtin@cypresscollege.edu
Phone: (714) 484-7140
Office Hours: By appointment. Email to schedule.
Location: Fine Arts Building (FA), Rooms 210 and 309
---
About Professor Curtin
Brian Curtin teaches Audio Production for Film, American Popular Music and History of Rock Music in the Music department at Cypress College. Brian earned his Bachelor's and Master's Degree in Music from California State University at Fullerton, both with an emphasis in music theory and composition. He also holds a Film Scoring Certificate from UCLA.
Besides teaching, Mr. Curtin is an active composer creating contemporary music in today's media world. His music has been licensed for documentaries, trailers, TV shows, cartoons and web videos. His music can be heard on various networks including ABC, NBC, CW, CBS, FOX, MTV, VH1, A&E, AMC, Animal Planet, Biography, Bravo, Discovery, Disney, E!, History, Lifetime, Lionsgate Films, Nat Geo, Showtime, Spike, Style, Syfy, Telemundo, TBS, TLC, TNT and others.
Brian states, "Besides writing music, I love listening, talking and teaching about music. It is my passion!"
Recommended Course
MUS 222 Audio Production For Film
Expand your audio horizons! If you ever wanted to learn about how audio and film work together, this is the course for you! Audio Production for Film teaches you techniques and strategies used by working professionals in this fast-paced and exciting industry.
Classes
MUS 117: American Popular Music
Course Description
This course is a historical and musical study of American popular music from its origin to the present. The primary focus will be on musical styles with secondary emphasis on sociological, political, and economic conditions which influenced the music of America.
American Popular Music has had a significant influence on global culture and a profound effect on music throughout the world.
Textbook and Supplies
Popular Music in America: The Beat Goes On (4th ed.), Michael Campbell Schirmer Cengage Learning ISBN-13: 9780840029768 | ISBN-10: 0840029764
Internet Access
You can order books online from the Cypress College Bookstore.
Optional Supplementary Content
Coursemate is an integrated, web-based solution that includes an interactive eTextbook, multimedia resources, flashcards and quizzes, and more.
Concert Report
Students are required to attend one concert of American popular music and write an analytical review of the performance. The report should include: date, venue, artist, instrumentation, genre, musical aspects, lyrical themes, and anything else that is particularly notable.
Resources
American Popular Music Links