Jeremy Peters, CEC
---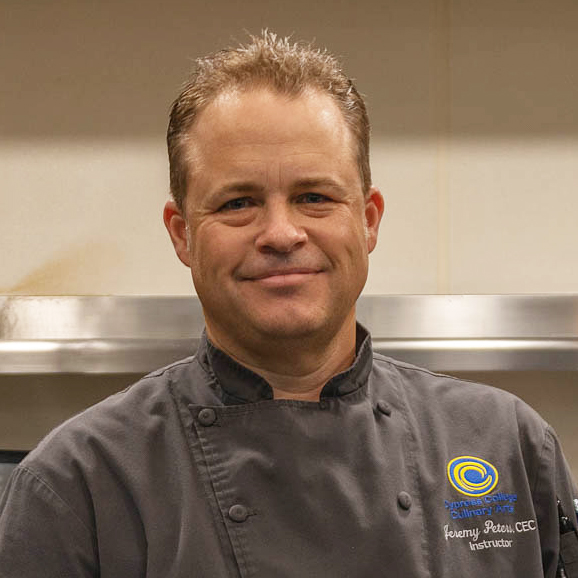 ---
About Professor Peters
Prior to joining Cypress College  in 2008, I was the Executive Chef at Disney's Grand Californian Hotel where I headed up several red carpets events including Disney's 50th Anniversary, the Pirates of the Caribbean and High School Musical movie premiers. I am passionate about teaching and inspiring my students in a way that will set them up for success as they venture out in to the hospitality industry.
Recommended Course
HRC 135 C Culinary Fundamentals I
Great cuisine rests on the mastery of seemingly simple preparations and techniques that determine the quality of the final product. Students will be introduced to the principles, skills and techniques associated with culinary arts, involving various cooking methods including classic and modern techniques.
Classes
HRC 120 Safety and Sanitation – DE Course
Prerequisite: Eligibility for ENGL 060 or acceptable score on placement test.
This course will acquaint students with sanitation and safety principles and prepare students for the national food handler's certification examination.
Distance Education Links