Ruth Gutierrez, B.A., M.S.Ed.
---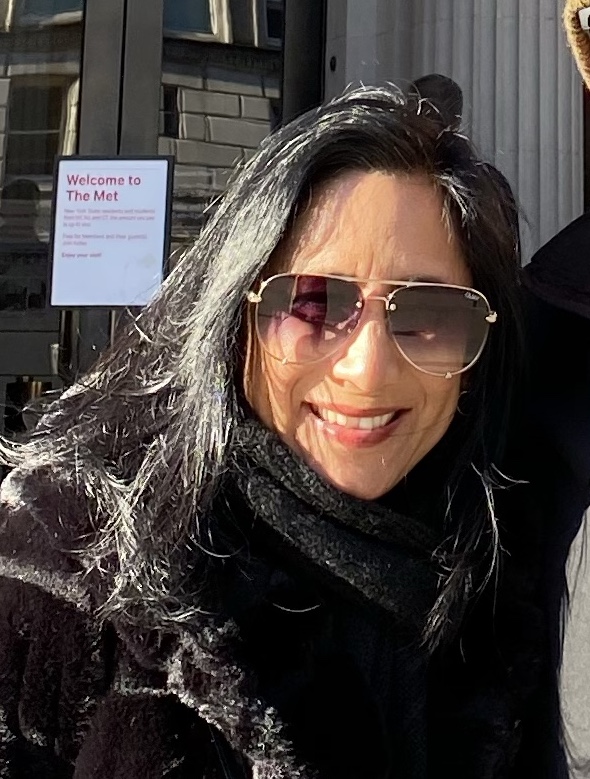 Email: rgutierrez@cypresscollege.edu
Phone: (714) 484-7000 Ext: 48446
Office Hours: Monday 3–6 p.m., Wednesday 9–10:30 a.m., Thursday 5–6 p.m.
Location: Humanities 211
---
About Professor Gutierrez
Welcome to English 58!
My name is Ruth Gutierrez, and I will be your instructor this semester. My teaching experience started at the high school level where I taught English and History for twelve years. I have been a full-time English/Reading Instructor at Cypress College since 2006! In case you are doing the math, yes I have been teaching for twenty years! I have been married for nineteen years, and we have three children. My oldest son is sixteen, my daughter is thirteen, and my youngest son is five. They are all very active and keep me very busy! I enjoy reading, running, and spending time with my family and friends. I have one guilty pleasure-reality TV (or what I like to refer to as "documentary" television).
My teaching philosophy is based on the idea of active learning. I believe that students cannot learn unless they are actively involved in the process. The hybrid format of this course supports active learning. You will participate in a variety of activities both online and in person. These active learning strategies help students understand and demonstrate the skills and concepts learned in class. Although I take learning and instruction seriously, I try to create a light and comfortable atmosphere in my class.
I am looking forward to meeting and working with all of you this semester!
If you have any questions or concerns, please don't hesitate to contact me.
"Tell me and I'll forget; show me and I may remember; involve me and I'll understand."
-Chinese proverb
Recommended Course
English 106 Critical Thinking
This course is the perfect course for students who want to satisfy their Reading Proficiency Requirement. This course focuses on both critical reading and writing skills and prepares students for the rigor of college courses.
Classes
English 58 Reading and Writing II
Course Description
This course is designed to prepare students for English 60. It emphasizes a comprehensive approach to reading and writing including such topics as comprehension, vocabulary development, reading efficiency, and paragraph writing. This course is offered in the hybrid format. Hybrid courses combine online and in-person instruction. Hybrid students meet regularly in person and online.
Fast-Track English
Fast-Track English courses are compressed classes that meet for the same number of hours as a full-term class, but in a shorter period of time (eight weeks).
Course Requirements
Student Expectations
As the instructor in this course I have some expectations of you as learners.
Do the best that you can with the materials that are provided to you.
Purchase all textbooks immediately.
Keep up with the workload.
Be present in the course. Don't wait until the last minute to check on what's due!
Check the course almost every day!
Required Texts
Langan, Ten Steps to Advancing College Reading Skills 5th ed.
Nist, Improving Vocabulary Skills 4th ed.
Albom, The Five People You Meet In Heaven
Langan, English Brushup 5th ed
Required Materials
Flash drive (must have by second class meeting)
Pen, pencil, highlighters, and paper
You must be able to
Use a computer
Browse the web
Send and receive email (with attachments)
Use a word processing program (Microsoft Word)
Work independently
It is important that students understand the nature of an online course and be prepared to be successful in this demanding environment. In addition to the technical skill requirements, students should also be self-motivated and able to manage their time well.
Canvas
The online portion of this course is conducted through a website called Canvas and is accessed through this web link/address:
This web address is case and space sensitive. It will save you time if you bookmark this site (or put in your favorites) on your computer.
Technical Requirements
For a listing of all equipment requirements, please visit the DE Computer Requirements page.
Distance Education Website
Please visit the Cypress College Distance Education website for useful information about online courses including online policies and tips for success.Click on the link below to access this site.
Resources