Online Counseling
---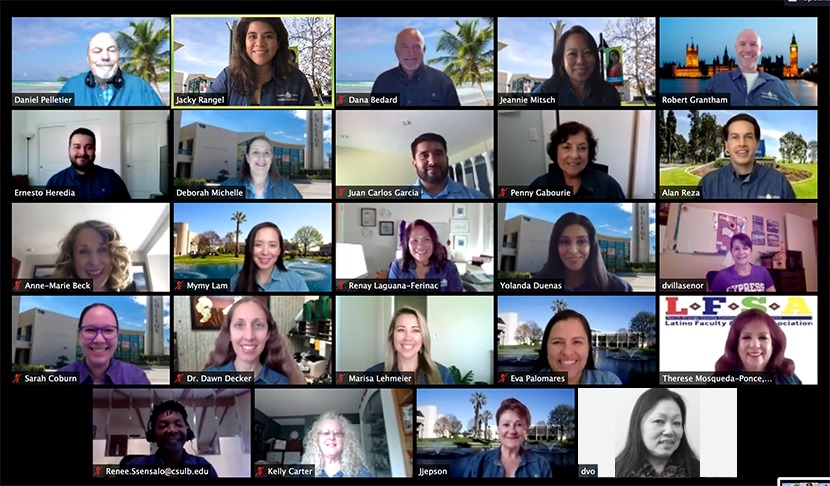 Welcome!
NOTE:
Counselors are available January 24-February 4, 2022 for virtual drop-in counseling. Hybrid (both virtual and in-person) 30-minute counseling appointments will begin the week of February 7, with February 7 being major area drop-in. Major area appointments begin February 8. Please contact Express Counseling at (714) 484-7015 or log in to ConexED (craniumcafe.com) to schedule an appointment to meet with your Major/Area of Study Counselor for the following:
Educational Planning
Career/Goal Setting
Degree/Transfer Requirements
Transcript Review
Progress Check
---
Cypress College is committed to enhancing the student experience by providing opportunities for students to access counseling services from virtually anywhere.
We have several options for students to meet with counselors who are unable to visit our center in person depending on your needs:
Option 1 – Access Online Counseling
Option 2 – Express Online: Click here to submit a question
Note: Access instructions are below.
Please view our chart to see how to best access services.
Topics for Cranium Café (30 minutes)
Topics for Express Online

Educational planning
Career/goal setting
Degree transfer requirements
Transcript review
Progress check

English, ESL, math placement process
College policy and procedures
New students process
General program information
General transfer information
Prerequisite clearances *
If you need help in a specific area, you may try these links. Please note that you will need to click the links to get to the right location, otherwise you'll be placed in the main Online Counseling lobby.
Counseling by Majors/Areas of Study
---
Cranium Café: Online Counseling Appointment
Through Cranium Café, students can meet with counselors face-to-face for a 30-minute counseling appointment. This online platform allows students to complete all services available in a traditional in-person counseling session such as:
Educational Planning
Career/Goal setting
Degree/transfer requirements
Transcript review
Progress Check
To schedule an online counseling appointment, follow four easy steps:
Click on "Schedule an appointment" to meet with one of our online counselors.
Select "Make Appointment" and select the appropriate reason for your appointment.
Click Search (tip: keep "Day of week" and "Counselor Name" at "All" to show more availability)
Complete your information for Appointment Confirmation with the most up-to-date contact information
Once you schedule an appointment you will receive an email with instructions on how to log-in on the day of your appointment. To best utilize Cranium Café, please be sure to check your internet connection and test your desktop or mobile devices for compatibility.
---
Express Online: eAdvising/email
Express online is a web-based email service for students with general counseling questions. Students can submit a question by clicking the link below and our counselors will respond to submitted questions in the order that they appear. Keep in mind response times will vary and may be longer during registration peak periods.
Express Online is for students who have general questions regarding:
English, ESL and math placement process
College policy and procedures
New students process
General program information
General transfer information
Prerequisite clearances *
* For students who need a prerequisite clearance, you must have official transcripts on file. If you do not have an official transcript on file, please email onlinecounselor@cypresscollege.edu for further information.
Students may find that some questions will require an appointment with a counselor. This service is meant to address general questions, and we may invite you to schedule an appointment for additional counseling services.
Prior to submitting a question, please review our Frequently Asked Questions, which includes answers to the most commonly asked online questions.
Topics include but are not limited to:
Getting started at Cypress College
Registration
Counseling and educational planning
College policies and procedures
---
Security and Privacy Message
Cypress College strives to safeguard all electronic transactions. However, when using this site, be aware that information transmitted through our Online Counseling service and email correspondence is not encrypted. Additionally, certain inquiries may be referred to other campus departments and/or staff which may be better suited to answer the inquiry. By using this site you agree to the above listed terms.