Guardian Scholars
---
The Cypress College Guardian Scholars Program is available for all current and former foster youth attending the college to ensure their academic, career, and personal success.
---
2021 Outstanding Guardian Scholars Graduate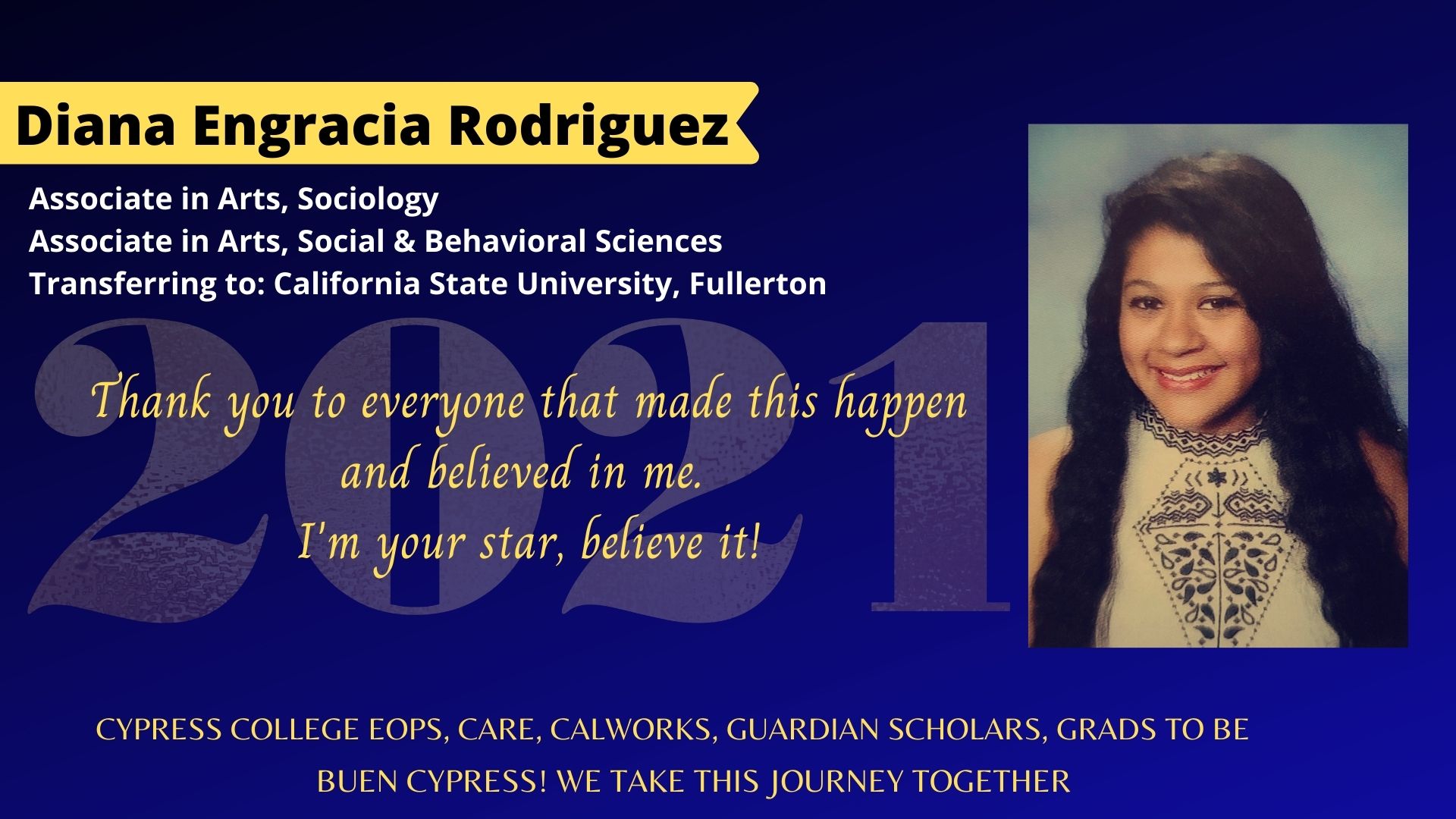 Program Benefits Include:
Personal and Academic Counseling
Personalized Student Educational Plan
Case management
Access to on and off campus resources
New Student Orientation
Access to financial aid, grants, and scholarships
Book Service Awards
Life skill workshops for academic and personal success
How do I qualify for Guardian Scholars?
Be a current or former foster youth
Submit a complete application package and include:

Cypress Guardian Scholar application
Copy of Ward of the Court documentation or a Cypress College Dependency Override form
If you would like to know more about the Guardian Scholars Program, please contact Ashley Berry, EOPS Student Services Specialist, at (714) 484-7238 or aberry@cypresscollege.edu.