Psychology
Good psychology should include all the methodological techniques, without having loyalty to one method, one idea, or one person.

– Abraham Maslow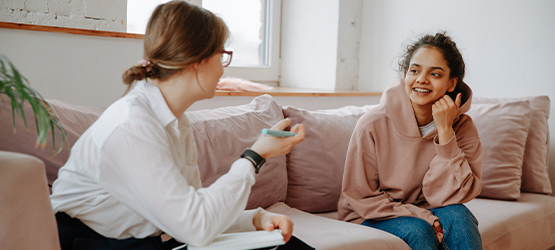 The Psychology Department offers an array of courses designed to give you a firm foundation in the understanding of human behavior.
Our curriculum includes general education courses, courses that will transfer to four-year institutions, and a variety of online and hybrid courses.
---
What You'll Study
Psychology
Applied Psychology
Human Sexuality
Cross-Cultural Psychology
Developmental Psychology
Child Psychology
Probability and Statistics: Social Sciences
Research Methods in Psychology
The Brain and Behavior
Abnormal Psychology
Social Psychology
Psychology of Aging
Catalog
Visit our catalog for more information about the degrees and certificates, courses, and program learning outcomes for students majoring in Psychology.
---
Careers & Salary
Careers
Psychologist
Clinical Psychologist
Counseling Psychologist
Industrial-Organizational Psychologist
School Psychologist
Psychology Teacher
Manager
Salary
Low: $46k
Average: $99k
High: $208k+
---
What Students Say
"I'm most passionate about my major, psychology. Ever since I began to take my major classes, I've really enjoyed learning about human behavior and development. I enjoyed learning about how someone could have a certain tendency or behavior because of their previous experiences in life or genetic susceptibility. Through this, I've also learned about my own tendencies and behaviors, and the reason why I failed in high school. I want to help others understand themselves and unlock the potential within them."
David Su
"A student's accomplishments are directly related to the daily efforts of faculty and staff at any college. I am pleased to say there is an abundance of great faculty and staff at Cypress College and I couldn't have done this without them! There are so many that have made my journey a successful one, I want to shout out to…Psychology Department – Brandy Young, Randy Martinez, and Carlos Sandoval."
Felicia Cleaver
---
Adjunct Faculty
Brian Adams
Christina Chao
Christine Choe
Claudia Garcia
Angela Hall
Mary Ann Larson
Elizabeth Lozano
Shannell Orona
Daniel Pueblos
Timothy Tran
Niharika Uberoi
Masako Ura
Warren Washington
Bonnie Wise
Psychology Department
Location: Humanities, Room 238
T: (714) 484-7185
Department Chair: Randy Martinez, rmartinez@cypresscollege.edu