Biology
Biology was the subject in school that I was incredibly passionate about.

– Leonardo DiCaprio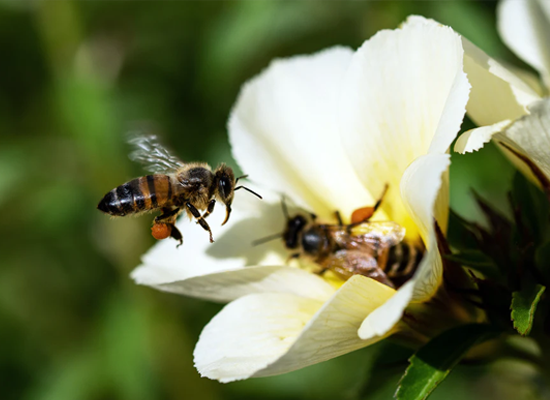 The Biology Department offers a diverse collection of courses for biology majors, non-majors, and allied health students.
For the biology major, we offer the introductory series of biology courses required by all major universities as well as molecular biology and genetics.
For general education students, we offer both general biology and marine biology courses with labs, as well as a few non-lab options. Any of our anatomy and physiology courses can also be taken to fulfill general education requirements for life science with a lab.
Our anatomy, physiology, and microbiology courses are primarily focused toward the allied health programs here at Cypress College. They are all transferable as general education courses. As prerequisites to Health Science programs, they are transferable to select universities and programs outside of our school. The Counseling Department here at Cypress College can help you determine if a particular course will satisfy a prerequisite to a particular program outside of Cypress College.
---
What You'll Study
General Biology
Human Biology
Environmental Science
Nutrition & World Food Issues
Marine Biology
Island Biology
Integrated Medical Science
Biology of Cells and Tissues
Evolution and Biodiversity
Anatomy and Physiology
Medical Microbiology
General Human Anatomy
General Human Physiology
Ecology and Physiology
Genetics
Molecular Biology
Catalog
Visit our catalog for more information about the degrees and certificates, courses, and program learning outcomes for students majoring in Biology.
---
Careers & Salary
Careers
Biological Science Teacher
Biological Scientist
Life Scientist
Natural Sciences Manager
Secondary School Teacher
Salary
Low: $44k
Average: $99k
High: $208k
---
What Students Say
"Adel Rajab is a biology professor who, since the first day, has acted as a major role model and mentor to several of his students, including me. His motivating personality, along with his encouraging behavior, really influences students to do better in class and in their academics as a whole. He has a way of emphasizing the importance of education, which deeply connected with me."
Surbhi Arora
"Dr. Rajab was one of the early-on professors in my years at Cypress College who helped me develop a stronger interest in biology. He has made the classroom very engaging and enjoyable. Dr. Rajab has had a tremendous impact in shaping where I stand as he, too, has an infectious passion. Encountering professors like Dr. Rajab had been a tremendous honor, as he has been willing to help me with many questions in regards to classroom material and my career path."
Imad Alhajj
---
Faculty
Taylor Anderson-McGill
Francisco Perez
Tony Sanchez Duran
Gary Shin
Adjunct Faculty
Alefiyah Ali
Eric Brothwell
Jason Chien
Anthony Cipriano
Leili Hatami
Megan Hoppock
Reza Jahan
Greg Johansen
Chrystal Johnson
Dream Le
Octavian Le
Raymond Macias
Tracey Magrann
Daniel Miller
Jennifer Shedden
Blanca Simmons Diez
Elizabeth Snow
Milinda Thompson
Benjamin Tran
Biology Department
Location: SEM, Room 140
T: (714) 484-7000 ext. 48742
Department Chair: Dr. Tony Sanchez, jsanchezduran@cypresscollege.edu