Sarah Jones, B.A., M.S.
---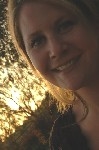 ---
About Professor Jones
I have been teaching at Cypress College since 2000. I primarily teach English 58 and English 137, and I offer campus and online sections for both of these courses. In addition to teaching, I enjoy spending time with my husband and two children. My daughter is 7 and my son is 4, so they keep us very busy. I look forward to working with you. If can be of any assistance, please let me know. I am easily available through campus email at sjones@cypresscollege.edu.
Teaching Philosophy
"Tell me and I'll forget; show me and I may remember; involve me and I'll understand." — Chinese proverb
I believe that it is impossible for students to learn unless they are actively involved in the process. That's why in my classroom you will be involved in many different ways. We will extensively use the computer lab, group activities and other active learning strategies. I try to keep the class atmosphere light, fun, and interesting, but I do take student learning very seriously. The assignments in my class are building blocks that will prepare you for your future academic and professional endeavors.
Recommended Courses
English 58 Reading and Writing II
This course is designed to prepare students for English 60 and for the demands of college reading and writing. It includes such topics as academic comprehension, vocabulary development, and basic academic composition. This course is also offered online in a twelve-week format.
English 137 College Study Strategies
This is a valuable course for improving study skills. Topics covered include test-taking, note-taking, time management, as well as personal and professional development. Every college student should take this course early in his or her college career. It is also offered online in a nine-week format.
Resources
Cypress College
This is the main website for Cypress College. Information about the college including class schedules, student resources and other important information can be accessed through this site.