Veterans Resource Center/Student Activities Center Building
---
Veterans Resource Center and Student Activities Center Timeline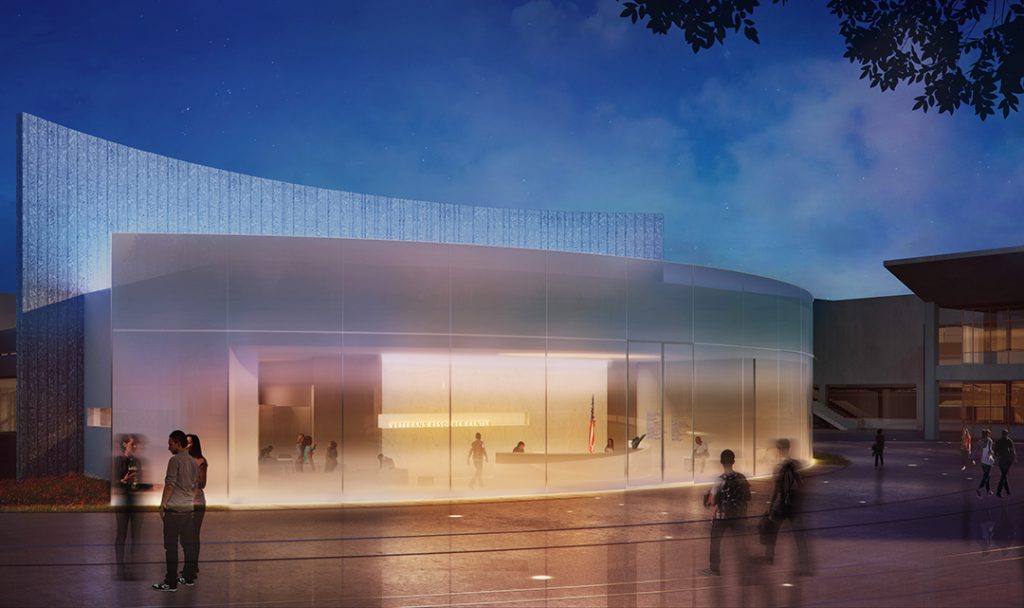 Program Validation: December 2016-February 2017
Schematic Design: February-April 2017
Design Development: April- August 2017
Construction Documentation: September 2017 – March 2018
Groundbreaking: December 2018
Construction Completion: June 2020
Furniture, Fixtures, Equipment: August 2020
Opening: September 2020
About the VRC/SAC Project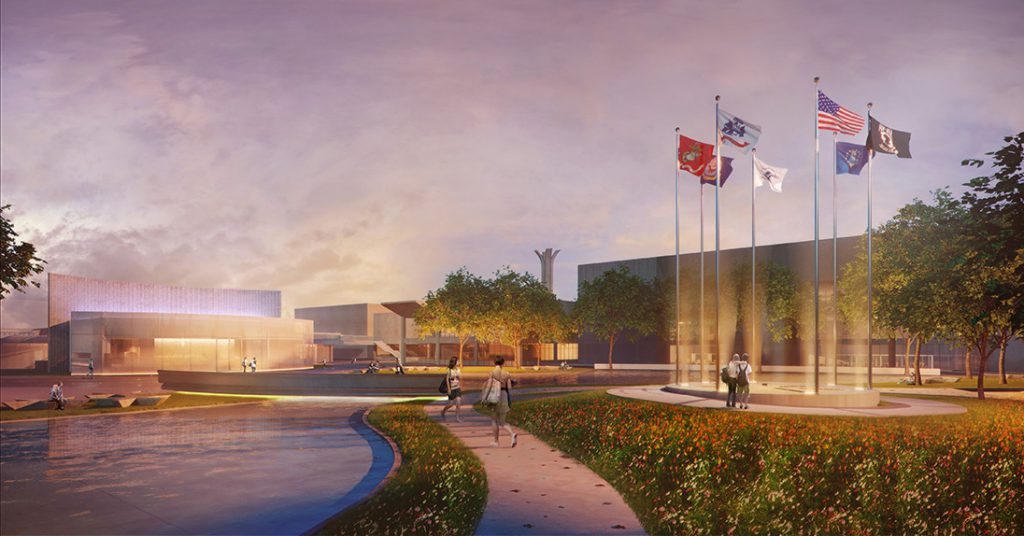 About the VRC/SAC Project
The new VRC will be built in front of the current Student Activities Center and connected to the existing building, which will be renovated. The new SAC will also house the International Student Program. In planning sessions with constituent groups, veterans voiced their desire for glass paneling that would not impede their view of their surroundings. The new VRC will include a Veterans Memorial Plaza and Tribute Garden. The garden will feature the U.S. flag, flags of the five military branches, and POW flag.
Project Scope
The basic services associated with design and construction of Student Activities Center and Veteran's Resource Center of approximately 11,500 GSF containing recreation/game room, kitchen, study rooms, computer labs, conference rooms, counseling spaces, offices/workrooms and support spaces associated with the building program. The SAC/VRC project shall consist of the following phases:
Program Validation
Schematic Design
Design Development
Construction Documents
Agency Submittal/Approval
Bidding
Construction Administration
Project Close Out
The project scope is based on the programming documents Cypress College has provided to LPA, Inc. Project is also assumed to be located at the current Student Activities Center and the site area immediately to the north of the existing building.
VRC/SAC Presentation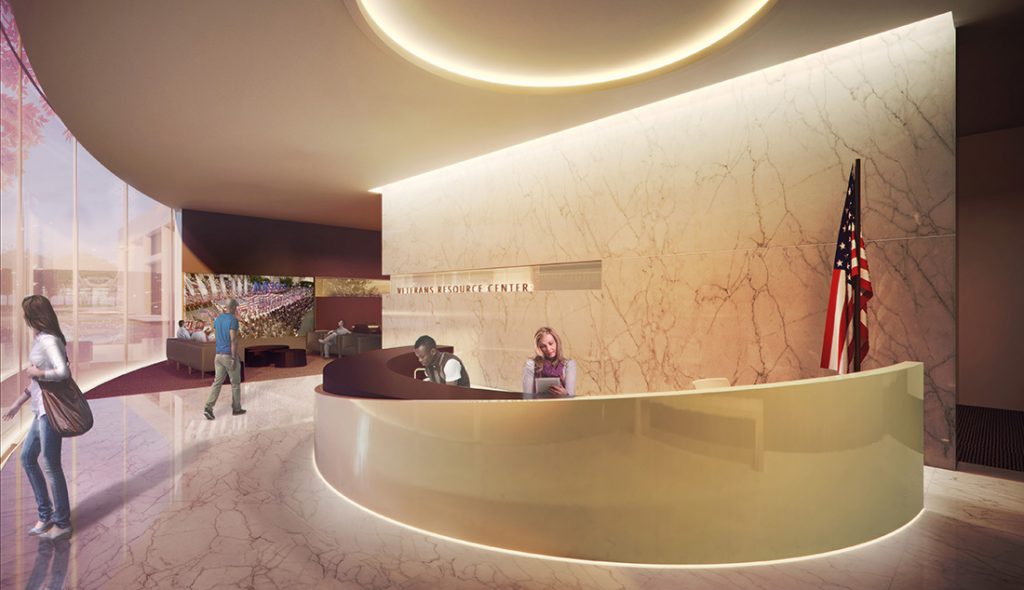 VRC/SAC Presentation