Identity & Style
---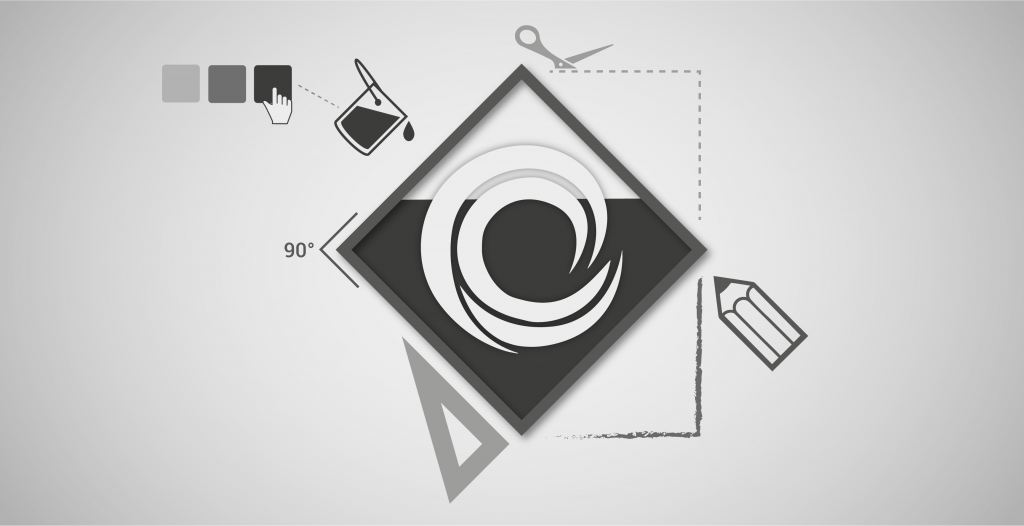 Five themes — premier, possible, smart, engaged, and diverse — repeat throughout the narrative of Cypress College's story. Cypress College is esteemed as one of the very best community colleges in California. As we evolve and expand, our challenge is to mirror this recognition by cohesively telling who we are and why we matter, through the functions of narrative and cohesion in messaging. Our voices should be unified, distinctive, and engaging.
---
Colors
There are specifications and call-outs for color usage utilized in Cypress College documents. This color information is important to printers and other vendors. The approved colors are as follows: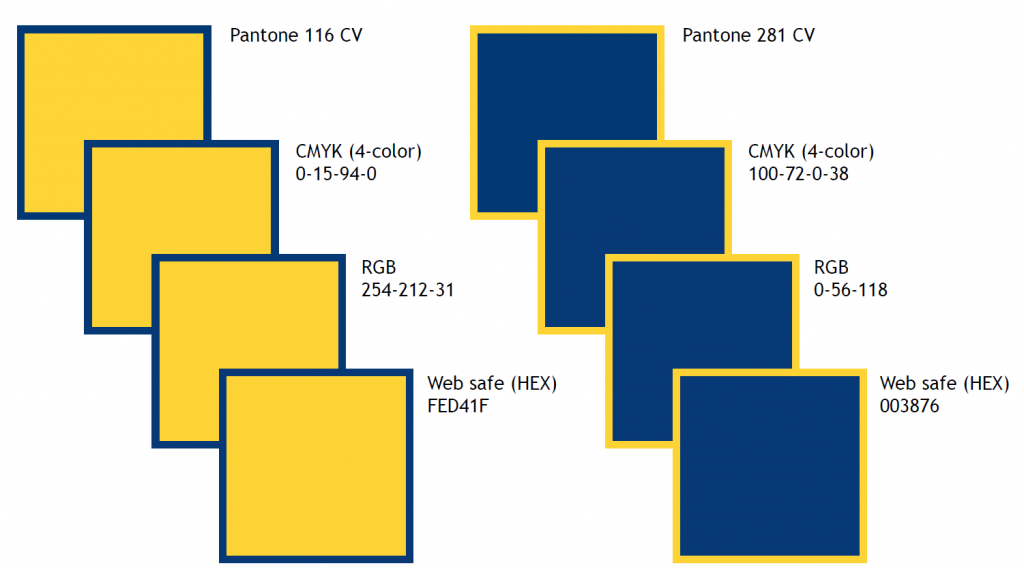 Typefaces
The two typefaces, Calisto MT and Trebuchet MS, are both commonly available on most computer systems, ensuring consistency in our printed documents. Helvetica Neue is used on the web. Optional fonts are LEMON/MILK, Roboto, and Futura Fixed-width.
---
Logos
Use of the Cypress College logo must adhere to the usage guidelines set forth in the Identity Guide. The college name must be in close proximity to the logo, if it is not already included as part of the logo.
The guiding principle for providing clear space around the logo is to ensure the logo and associated text remain readable and recognizable. The logo should always be scaled evenly to ensure it is not squished or stretched. The logo may be placed on top of photographs, but both the logo and the college name must remain readable. If placement diminishes readability of the logo, the Office of Campus Communications should be consulted for options to resolve the concerns.
Accepted
Primary logos are for use on Cypress College documents.
If a single-color logo is used, they should be in a solid black ink, screened blacks (i.e., watermarks), or the Cypress College blue or gold Pantone colors in a solid ink or a percentage of that ink to form a screened image.
The use of the campus seal connotes a measure of formality. It is used on documents such as the degree only.
Not Accepted
The 50th Anniversary year logo sunset on June 30, 2017 and should no longer be used.
The campus seal should not be used on any informal document. It was revised in 2010 to depict the Student Center. Use caution to avoid the previous version that shows a view of the piazza and the Cypress College Complex (then the Library/Administration Building) which no longer exists.
Use of the Athletics logo when not in conjunction with intercollegiate athletics.
Athletics
The Cypress College athletics — or "horse head" — mark is used exclusively for the college's intercollegiate athletics teams. These logos were created for Cypress College. Any adaptation must by approved in advance by the Office of Campus Communications.
In no instance is the college name "Cypress College" acceptable in conjunction with the horse head. "Cypress Chargers" is used to emphasize the tradition of intercollegiate athletics.
---
Communications Standards
Media Policy
The Office of Campus Communications manages the college's interaction with print, broadcast, and online media, and television and film crews. Our goal is to promote the college, its vision and mission, and members of its campus community, and to assist journalists who seek information about Cypress College and those who make up its community while keeping its reputation and intellectual property intact.
The Office of Campus Communications at Cypress College produces and shares news, information, and achievements of the college and its employees, students, and alumni, with the goal of keeping the campus community and the public updated and well-informed. It is important to present the college in a way that is accurate as well as consistent with the college's mission and vision.
We strive to tell our narrative in the best way possible, positioning Cypress College as a premier institution.
To facilitate open and cooperative relationships with members of the media, the Office of Campus Communications serves as the primary liaison between the college and the press. Reporters working on deadline stories may also reach the Office of Campus Communications at (714) 493-6626. This number is intended to provide access 24/7. This is a best-faith effort to respond to inquiries outside of normal working hours. However, it is not a guarantee of service or availability.
Social Media Policy
Social media is a communication tool used for interaction between Cypress College and the greater community, including, but not limited to: prospective and current students, residents, Cypress alumni, faculty, staff, and administrators. It is also a method of branding the college and educating students, potential students, staff, and the community about who we are. The use of social media is to promote the mission of Cypress College. Resources on best practices and social media guidelines are available at cypresscollege.edu/office-of-campus-communications.
College Name: On social media channels, it is recommended that account names start with Cypress College, followed by the unit name (e.g. Cypress College Mortuary Science). This enables users to easily find and tag college-related accounts on all channels. The use of CC is only permitted when characters are limited, such as on Instagram or Twitter (e.g. CC_LegacyProgram).
Profile Photos/Cover Images: Use of the Cypress College seal is not permitted. Use of the logo is only permitted on the main college social media accounts. Program and department icons, as well as photos from the department or program are acceptable. For approved images, please contact Office of Campus Communications at news@cypresscollege.edu.
College Boilerplate Description
Cypress College has motivated the minds of students since 1966. For nearly a half-million people — including actors, athletes, doctors, executives, mechanics, nurses, and teachers — Cypress College has been a springboard to their dreams. For some, Cypress College is the ticket into their university of choice and for others it provides essential training for a rewarding career. Just one Cypress College class is often all it takes to provide cutting-edge skills that lead to a promotion or a new job.
Cypress College's 16,000 students and the highly qualified teaching faculty are proud of the many excellent academic and vocational programs. Cypress College offers 56 university-transfer majors, 176 career-certificate programs, and degrees in 73 areas of study. The college's traditional semesters begin in January and August, while short-term courses start throughout the year. A Cypress College education costs $46 per unit — $138 for a typical, full-credit class — California's lowest tuition. Financial aid and scholarships are also available to qualifying students.
Cypress College is one of three campuses in the North Orange County Community College District and a member of the 114-campus California Community College System. The college primarily serves the cities of Anaheim, Buena Park, Cypress, Garden Grove, La Palma, Los Alamitos, Seal Beach, and Stanton.
Located at 9200 Valley View Street in Cypress, the college is easily accessible from several Southern California freeways, including the 5, 91, 605, 22, and 405. The campus is just a stone's-throw from Downtown Disney and Knott's Berry Farm.
Guides
Below is a list of communications guidelines.